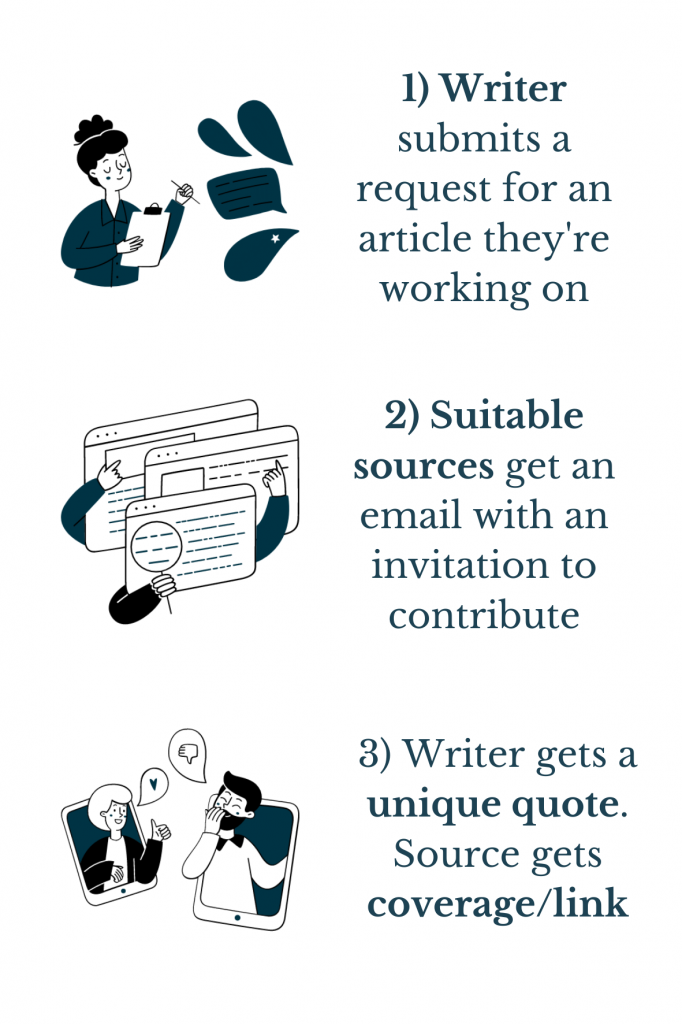 Connecting B2B writers with top-quality sources 🤝
Writers spend hours finding unique examples and experts to quote in their content.
Sources scour sites like HARO and struggle to get coverage on top-quality sites.
Help A B2B Writer kills those two birds with one stone. (Or email, if we're being technical.)
USED BY B2B FOLKS WHO WORK (OR WRITE) FOR:


🤝 "Kudos to Elise for seeing a common B2B pain point as an opportunity." — Content Marketing Institute

🤝 "Help a B2B Writer: These daily emails ask you for insight on topics on which you are an expert. Simply respond, and you can get coverage and a backlink in sites across the web." — Entrepreneur Magazine

🤝 "VERY needed for biz folks + freelance writers alike!" — Marijana Kay, Freelance B2B SaaS Writer

🤝 "Elise built something we ALL needed! If you're in content marketing and work on B2B assets, you definitely need to sign up! I just did." — Andra Zaharia, B2B Tech Writer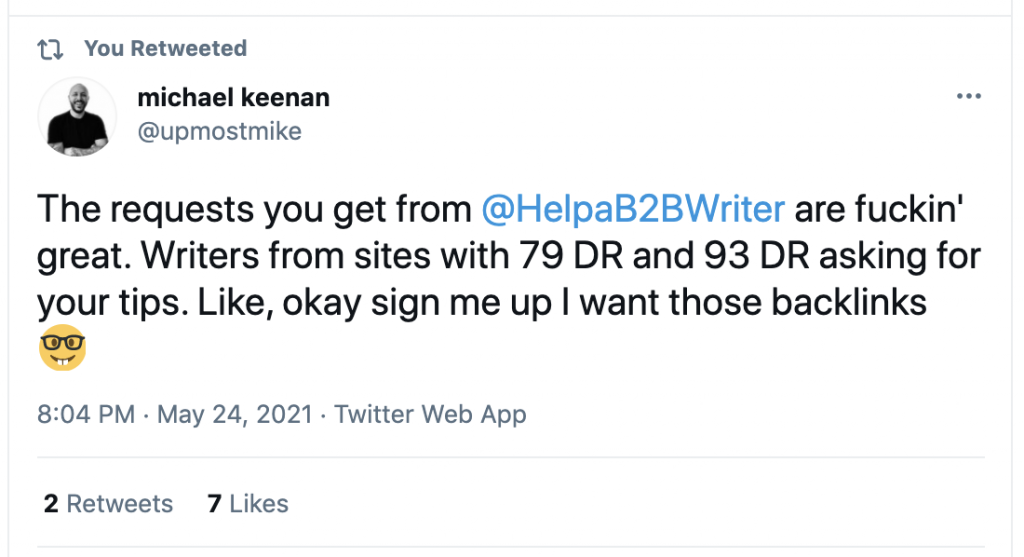 How it Works
Help a B2B Writer is like Help A Reporter…only better. Instead of getting a barrage of requests you're not interested in, and a bunch of responses that writers can't use, you'll save your inbox from overwhelm by only being connected with the writer/source that's a good match for you.
Here's the lowdown of how Help a B2B Writer works:
Sources register as a source. They check all of the areas they have expertise in (e.g. marketing, CRO, or UX.)
Writers submit a source request. In their request, they tick the expertise needed from their source.
The request only gets delivered to sources who match the expertise criteria.
Sources reach out to the writer (using the contact info provided in the request) to submit their quotes.
For Writers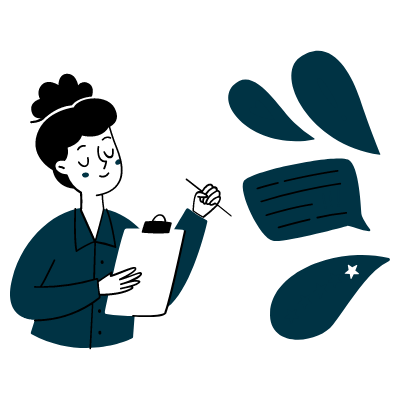 Stop making boring content. Getting a third-party opinion in your content is a quadruple threat:
Make your content more interesting than the standard top-10 ranking results.
Build a more convincing argument for your point with another person backing you up.
Get a helping hand from your source(s) with distribution.
Make relationships with other people in your industry. (That could lead to reciprocal quote opportunities over time, and position you as the expert.)
🤝 "B2B NEEDED this!" — Gareth, Freelance B2B Writer
For Sources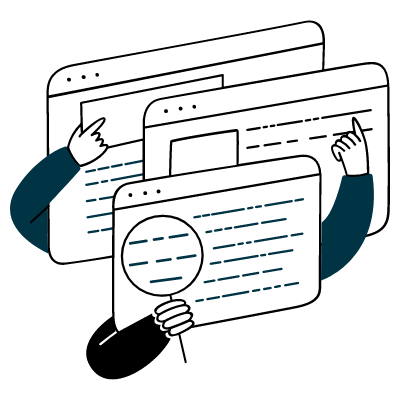 Struggling to stand out against the barrage of bad sources using HARO? Competition there is tough. That, plus you only get the option to see every quote request. It's your job to sieve through and find the requests you're the perfect fit for.
With Help a B2B Writer, you'll tick which area of expertise you have when registering as a source. The only requests you'll see are those you match the writer's criteria for.
The end result: Saving your inbox and only answering quote requests most likely to get your business coverage.
🤝 "Signed up! This speaks to a very real pain point." — Gareth A Davies, Source
FAQs
What is a "unique quote"?
A quote you get from a source that you can't find anywhere else. It's contributed by a subject matter expert who wrote the quote just for you.
Is Help a B2B Writer free?
Yes, completely. Sources don't need to pay anything to be on the list; it's free for writers to submit requests.
Who can register as a source?
Anyone can register as a source. The only qualifying criteria: you need expertise in one area of B2B. If you have one of those, you're more than welcome to register as a source (regardless of where you are.)
After signing up, you'll be asked to choose your area of expertise. Options are:
Advertising
AI, data, + tech
Analytics
Content marketing
CRO
Design + UX
DTC

Ecommerce
Email marketing
Engineering + manufacturing
HR + legal
Finance
Marketing

SaaS

Sales
SEO
Social media
Photography + videography
(Note: we can always add more. Shoot me an email if you think of an industry and would like it adding to the list.)
Can I be a writer and a source?
Yes! Writers who have subject matter expertise are welcome to register as a source. You can hop back to the source request page anytime you need quotes.
What do sources get in return for a quote?
You'll receive emails when writers request that expertise needed from a source, but you have no obligation to respond to them.
Writers are in complete control over how any submitted quotes are used (including whether they use the quote, where it gets published, etc). We're just here to make those connections.
If the quote is used, writers are recommended to give credit to their sources in the form of a link to their site. However, please be aware that some B2B writers work with strict editors who take out links after publication.
That's where our service ends. If you submit a quote, any relationship you form with the writer is between you both. You can respond or not respond; that's completely your choice. All we do is email you those opportunities for you to do what you wish with.
What types of writer use Help a B2B Writer?
The short answer: any B2B writer you can think of. We have freelance writers who have incredible clients on their roster, and in-house writers all using the service to connect with top-quality sources.
Who runs this?
The team at Superpath, the world's best content marketing community. We recently acquired it from Elise Dopson, cofounder of Peak Freelance. You can read more about that here.